Faculty prepare students to address the complex needs of an increasingly diverse society. The annual Architecture Career Fair gives employers the opportunity to recruit our talented students, upcoming graduates, and alumni for internships or full-time positions.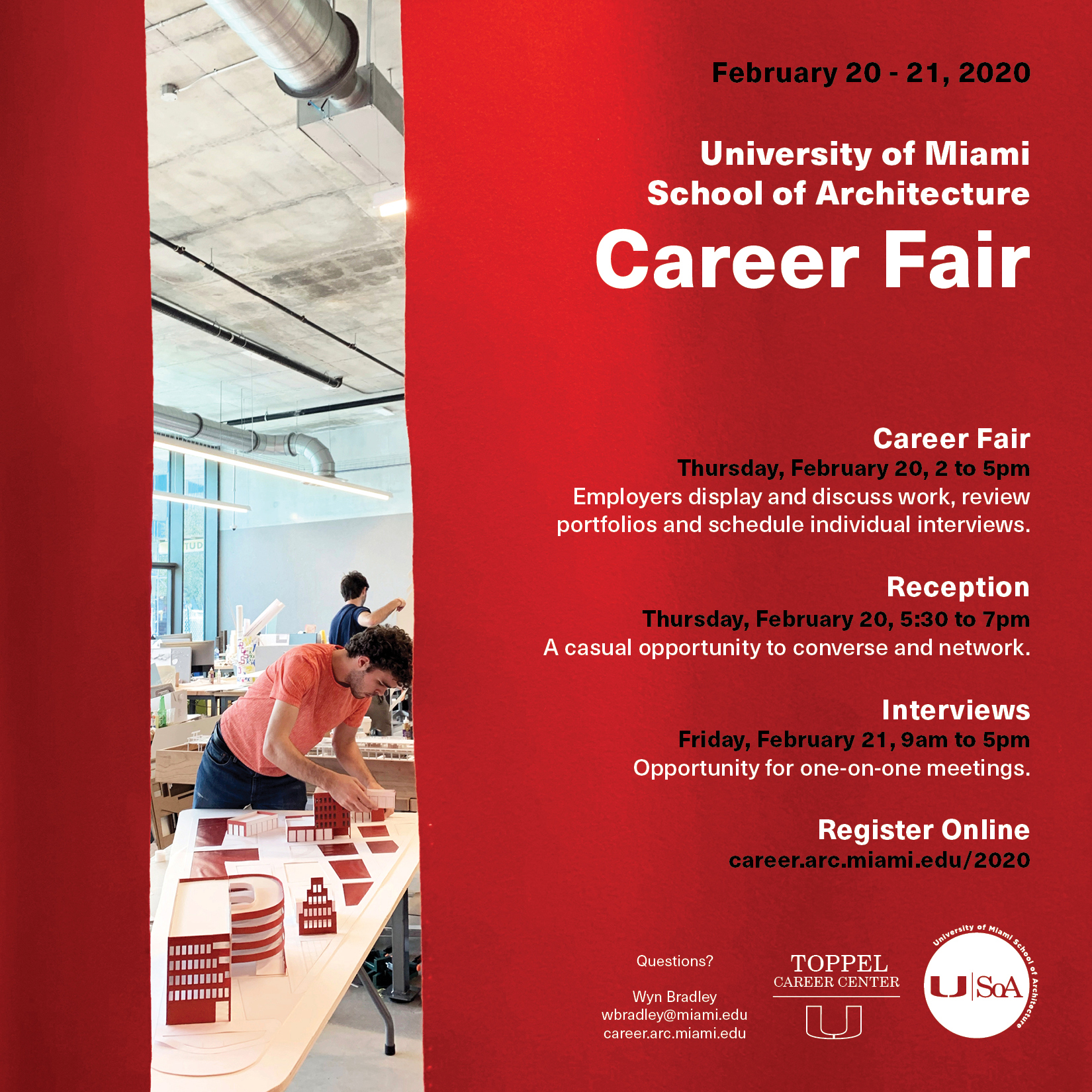 Career Fair Book
All U-SoA students, don't miss the chance to contribute your work in the Career Fair Book! This is an opportunity to display your work, highlight your achievements, and increase your exposure for internships and full-time emplyment.

For instructions on what to include and how to submit your work, click here.
To submit, follow this link.
Our new Career Fair Book is under construction.
In the meantime, please enjoy last year's book.